Client testimonial: Golfer Jonathan 'Jigger' Thomson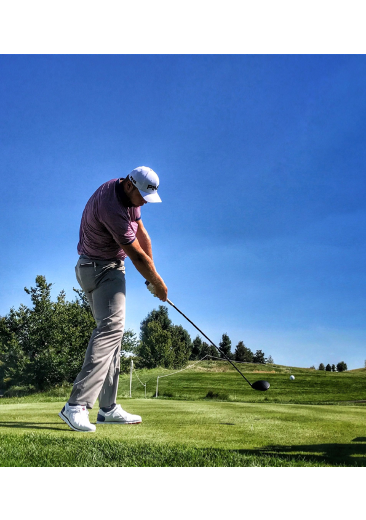 It's common knowledge in elite sport that top performers use mind fitness techniques to create marginal gains. This is what keeps them at the top of their game.
The question to ask is, if it's so well known, why doesn't everyone use it?
One answer is – some keep it a secret. I know this is true with some athletes I work with. They get tremendous results, but they aren't keen on others knowing. I think that's perfectly understandable. Confidentiality and integrity are critical to the work I do with my clients.
Another answer is fear of being judged. So often, when we hear the story of an elite sportsperson struggling with personal issues, they have reached the end of their tether before finally seeking help. Conceived issues build up in the mind over a period of years, until the individual finally explodes. Thankfully, we are making progress in this area and individuals are seeking help earlier.
My approach, which is based on nearly twenty years' experience, is to help my clients realise they already have all the natural resources they need inside them, and can improve any area of their life they decide to tackle.
Over six one-to-one sessions, they begin to feel that maybe they can re-assess how they feel in certain situations. In these few sessions, I use my expertise to help them create a personal toolkit, which they can use in many areas of their lives.
You may have heard the saying, "we all have a book inside us". In my experience of working with clients, we all have a treasure trove of personal insights and skills that are ready to use when we need them. My programme could be the difference between reaching your sporting goals or not.
And so, to the testimonial. My client Jonathan has used my programme to add that extra edge to his professional golf game. He's since equalled the world record for the most consecutive birdies in golf, becoming only the eighth player in history to do so.
Here's what Jonathan sent to me:
"I started working with Stephen to gain better mind fitness and to help with issues I have struggled with in the past.
"Since working with Stephen, I now have a better understanding of my mind and the way in which I cope with certain circumstances that may arise during my time on the golf course and in many instances, off the golf course.
"I believe what I am working on with Stephen is an ongoing process to constantly create a better me as well as simple marginal gains."
Aims and outcomes of my programme
I help professional sportspeople to add value to their mind fitness regime. To advance consistent performance, on and off-field, and feel different about on/off field issues.
The aim of my service is to help clients improve how they react to certain situations, so that their natural abilities are not jammed. I help them squeeze more out of their game and off-field experiences.
The outcome is improved mental fitness, for the long term, which could be the difference between inconsistent and champion performance.
If you'd like to know more, please contact me.